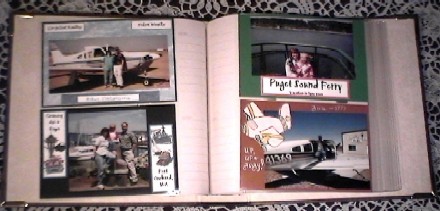 Our new 4X6 Mini-Scrapbook format is a hit in all the new albums.
Custom computer mini-scrapbook pages that are fun and easy to use! Just the right size for desk sets and flip books. This is one gift idea that you can be sure they'll show off at the office. Downsizing has never been so fun.
We just bought this travel album at Target. We've since seen dozens of different styles at all the major department stores. You won't believe how easy it is to fill them with our mini- scrapped pages. These are a perfect size for gift giving too.
For more information: Check out the PrincessCrafts.com site at...
http://www.princesscrafts.com/minipages/minipages.htm
Key Benefits
Small size is perfect for office or travel
Stand out from the crowd - make your book a showcase
Fits all standard desk sets, flip books and the new albums in stores now!
Pricing: Only available to Annual (and now Monthly) Members
See our Site for Complete Details